Staff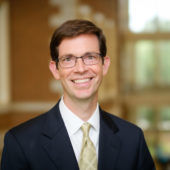 Michael Shuman, PhD
Director
shumanmp@wfu.edu
Michael joined the CLASS staff in 1997. He received a BA in French and Music from Furman University, an MEd in Higher Education Administration from the University of South Carolina, and a PhD in Higher Education Administration from the University of North Carolina at Greensboro.
In addition to providing academic counseling to WFU students, he specializes in the needs of students with physical, visual, and hearing impairments. Also, Michael provides ADHD coaching and coordinates the assistive technology and peer tutoring programs in the CLASS.
His research interests include college student athletes and academic motivation. He enjoys reading, running, music, and spending time with his wife and sons.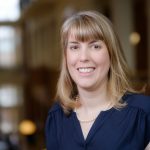 Jacqueline Friedman, PhD
Senior Associate Director for Clinical Services
friedmjn@wfu.edu
Jackie joined the CLASS staff in 2016. She earned her BA in Psychology from the College of William & Mary and earned both her MA and PhD in Clinical Psychology from the University of Virginia. She completed doctoral level training at the Salisbury VA Medical Center.
Prior to her work at CLASS, Jackie has developed interests and expertise in assessment, particularly for Learning and Attention Disorders. She has collaborated on research projects and taught as adjunct faculty at the undergraduate and graduate level. Clinical experience has included work with veterans at the Kernersville VA Outpatient Clinic and private practice work focused primarily on psychoeducational assessment throughout the lifespan for attention and learning disorders.
Jackie is licensed to practice psychology in the state of North Carolina. In her work at CLASS, she provides both academic and disability management counseling including a special focus on ADHD coaching and executive skills development.
Outside of work, she enjoys spending time with her husband, sons, dog and two cats (and trying to keep up with them all)!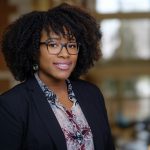 Kawana Neufville, MS, CRC, LPCA
Assistant Director
neufvikc@wfu.edu
Kawana joined the CLASS staff in 2017. She earned both her BA in Psychology and MS in Rehabilitation Counseling from North Carolina Agricultural and Technical State University. She spent several years as a community support counselor before moving into the higher education arena where she served as the Assistant Director of Disability Support Services at the University of North Carolina at Greensboro.
Kawana specializes in the psycho-social aspects of disability, medical and physical disabilities, as well as the use of technology to address disability concerns. Additionally, Kawana provides academic and disability management counseling and supervises both our tutoring and HOOTS peer mentoring programs offered through CLASS.
Kawana's research interests include exploring the intersections of disability and diversity on college campuses and investigating faculty and student attitudes towards invisible disabilities.
Outside of work, she enjoys spending time with her family, binge watching a good show on Netflix, hiking local nature trails, and singing karaoke…even though singing isn't one of her gifts.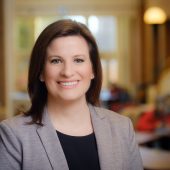 Suzanne Hawks, BS
Disability and Learning Assistance Specialist
hawkssm@wfu.edu
Suzanne joined the CLASS staff in 2018. She received her BS in Psychology from Presbyterian College and spent several years working with children and adults with Autism Spectrum Disorder before joining the field of higher education in 2012. While Suzanne serves students across all programs at Wake Forest, she is the primary contact for students at the Bowman Gray Center for Medical Education (BGCME) in the MD, PA, and DNP programs as well as the Graduate School of Biomedical Sciences.
In her spare time, Suzanne enjoys spending time with her husband, their adorable baby boy, family, and friends while playing with puppies and singing songs about how cute they are.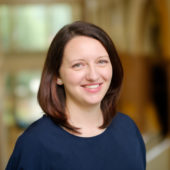 Ashley Heffner, PhD
Staff Psychologist
heffneal@wfu.edu
Ashley joined the CLASS staff in 2019 after working at Wake Forest as an adjunct professor in the Psychology and Education Departments. She received her undergraduate degree in Psychology from Appalachian State University and her MA and PhD in School Psychology from the University of South Carolina.
Ashley has presented at local, national, and international conferences on the use of strength-based assessments and the intersection of positive psychology and education. She is a Licensed Psychologist in the State of North Carolina and a Nationally Certified School Psychologist by the National Association of School Psychologists. She previously worked as a school psychologist for local school districts and in private practice, identifying and serving students with various disabilities and providing academic and behavioral consultation to teachers and staff. In CLASS, Ashley provides disability management counseling and academic and ADHD coaching to WFU students.
Outside of work, Ashley enjoys spending time with her husband and two sons, watching British dramas on PBS, earning stamps in her National Parks Passport book, and planning her next trip to Disney World!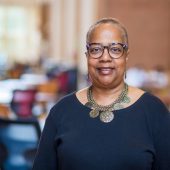 Wende Walker, BIS
Administrative Coordinator
walkerwa@wfu.edu
Wende joined the CLASS staff in 2014. She received her BIS in Sociology from Winston-Salem State University. She gained her hospitality and administrative management experiences as the Director of Catering with Hyatt Hotels and several other hotels in Orlando, Durham, Charlotte, and Winston-Salem markets. For eight years, she worked in Charlotte as a Human Resources Manager, taught courses at Central Piedmont Community College, and served as a Board member for several non-profit organizations. Most recently, Wende worked as Audience Development and PR Manager for the North Carolina Black Repertory Company in Winston-Salem. As Administrative Coordinator, Wende manages the daily operation of CLASS and is responsible for providing information and support to students, visitors, parents, faculty, and staff. In addition, she manages the office scheduling system and works directly with students and faculty to assist in the provision of academic accommodations for WFU students with disabilities.
Wende volunteers in her spare time and enjoys gourmet cooking, family gatherings, and watching classic black and white movies.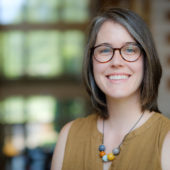 Laura Denlinger, MA
Academic Counselor and Tutoring Specialist
denlinlc@wfu.edu
Laura joined the CLASS staff in 2018. She received her BA in Journalism from Ohio State University and her MA in College Student Personnel from Bowling Green State University. She spent several years as a Residence Hall Coordinator at the University of Missouri before moving to Winston-Salem. She spent four years working with the Writing Center and Writing Program at Wake Forest before transitioning to CLASS.
At CLASS, Laura serves as the tutor coordinator and is responsible for the daily operation and supervision of the peer tutoring program, including recruiting, hiring, and training tutors.
Outside of work, she enjoys being with her family, spending time outside, reading, and cross stitching.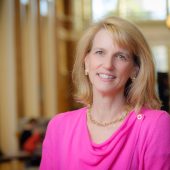 Jean Anne Semke, MBA
Academic Counselor and Outreach Specialist
semkeja@wfu.edu
Jean Anne joined the CLASS staff in 2018. A Kentucky native, she received a BS in Math and Economics from Hollins University and an MBA from Wake Forest University. Jean Anne spent ten years in marketing brand management with Sara Lee Branded Apparel (Hanesbrands) before becoming a full-time homemaker and mother to four children. She is an active community volunteer at St. Leo Catholic Church and School, RJ Reynolds High School, Forsyth Country Day School, and more. Most recently, she has enjoyed working at the High Point International Furniture Market.
As Accommodations Coordinator, Jean Anne helps with the daily operation of CLASS and project oriented work. Jean Anne and her husband, Scott, met at Wake Forest while in graduate school.
She most enjoys spending time with her family, being at Hilton Head Island with her family, and cheering for the Demon Deacons, Kentucky Wildcats, and Carolina Panthers.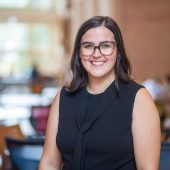 Davita DesRoches, MDIV
Alternative Media Specialist
desrocdr@wfu.edu
Davita joined the CLASS staff in 2021. She holds a Bachelor of Science with Honours in Mathematics & Statistics and English from Acadia University, a Master of Arts in English from McGill University, and a Master of Divinity from Wake Forest University. She brings diverse experience with religious leadership, peer academic support as an undergraduate and graduate student, and academic research to her role at CLASS.
As the Alternative Media Specialist, Davita is responsible for overseeing the production of text in alternative format for students with print-based disabilities and the administration of assistive academic technology.
In her free time, Davita enjoys sampling Winston-Salem's many food trucks, reading, and traveling—with a special place in her heart for the beaches (and dairy bars) near her family's summer home on Prince Edward Island.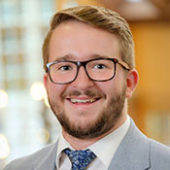 Matthew Avara
Counseling Graduate Assistant

Matthew will be working as a Graduate Assistant in the CLASS Office for the 2021-2022 school year. Matthew is thrilled to be joining the CLASS office as he completes his Master's degree in Human Services through Wake Forest's Counseling Department.
When he is not helping in the CLASS Office he serves as an Assistant Dean of Admissions in the Undergraduate Admissions Office on campus. Matthew also graduated from Wake Forest in 2017 with a degree in Mathematics as well as minors in Linguistics and Psychology.
Outside of his various roles on campus, Matthew enjoys cooking, reading, disc golf, and amateur mycology.
The CLASS counseling graduate assistant plays a significant role in providing academic support services to WFU students. The graduate assistant meets individually with WFU students to help them refine and develop effective study strategies and skills that contribute to academic success at WFU. Currently, our graduate assistants in CLASS are pursuing their MA in Counseling at WFU.
Members of our staff have participated in the following training programs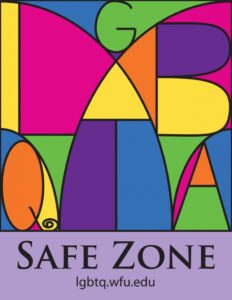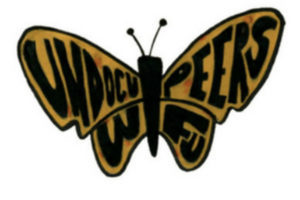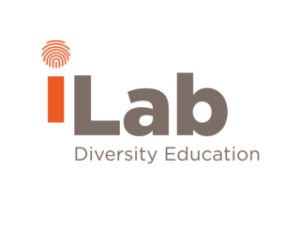 Contact us